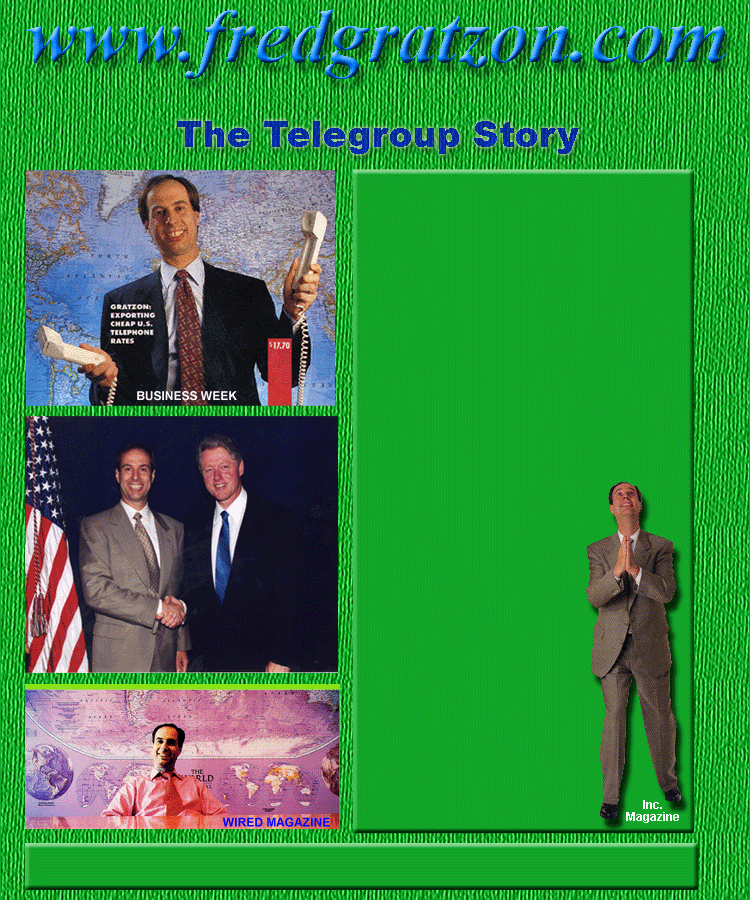 Fred had signed a non-compete clause with the investors of
Great Midwestern Ice Cream
which forbade him from working
in the ice cream industry.

So again with no money
and no knowledge or
experience in anything else, Fred started Telegroup in a spare room of his house. He simply wanted to support his family (wife and one-year old son) while he thought of
what to do with the rest
of his life.

Over the next nine years, what started as a simple, one-man
operation grew to become a global
telecommunications company with
1100 employees,
250,000 customers,
and over $300 million in annual sales.
Fred took Telegroup public in 1997.
Inc. Magazine ranked Telegroup on its list of the 500 fastest growing companies in America
three times. In 1995 Telegroup was #2 on the list.