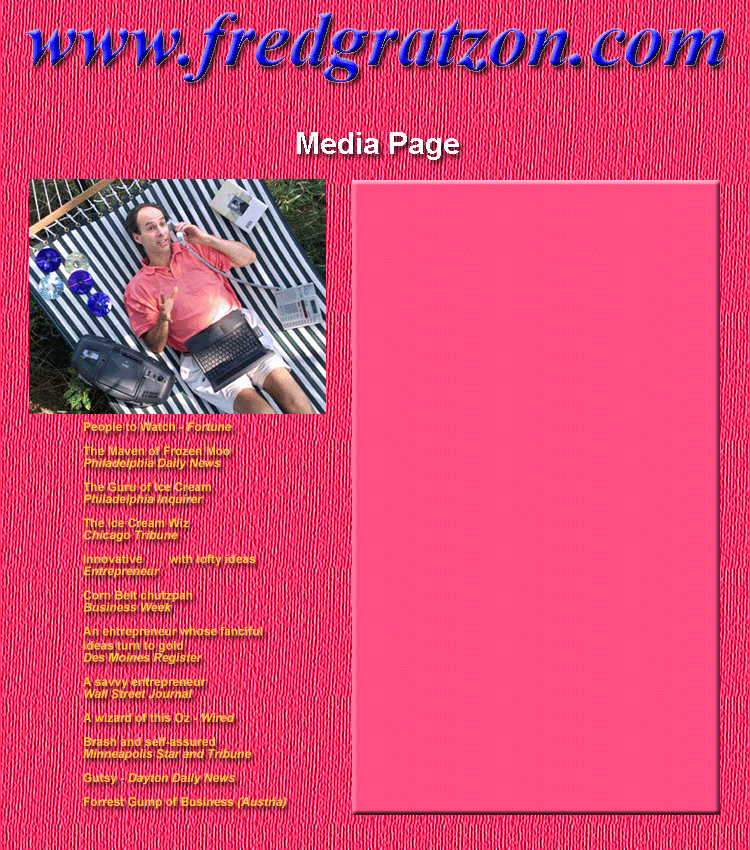 Fred has appeared on the Today Show, Good Morning America, CBS Morning News, CNN, and NBC's Evening News.
Fred has been kissed on national television by a grateful Sally Jessy Raphael for helping all the people in her studio audience break their diets in style. (His ice cream was that good.)
Feature stories about Fred have appeared in Newsweek, Fortune, Fortune Small Business, Inc., Entrepreneur, Success, Forbes, Business Week and Wired. Even the National Enquirer did a piece.
Articles about Fred have been written in every major US newspaper including the Wall Street Journal, New York TImes, Los Angeles Times, and Chicago Tribune.
Fred has been a frequent radio guest throughout his business career.
And now that Fred's book is being translated into other languages, Fred is being interviewed by the foreign press.